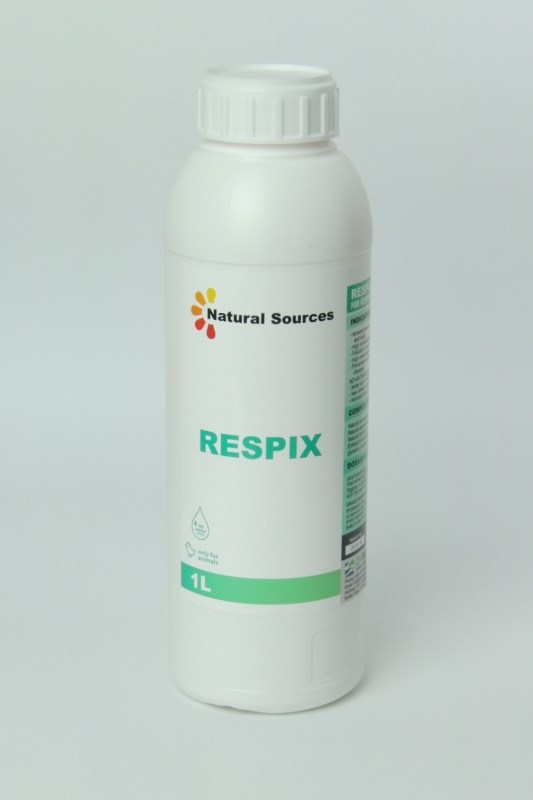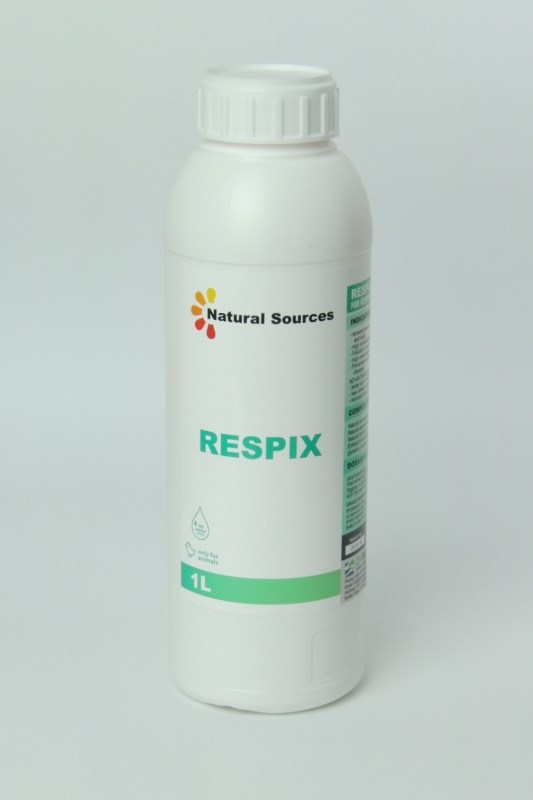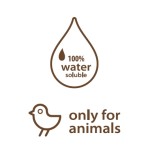 INDICATIONS
Adverse environmental conditions (high temperature
and dust
High concentration of harmful gases
Pollution of upper respiratory tract
High overcrowding of birds
Prevention and treatment of upper respiratory system
diseases
ADVANTAGES of USING:
better air in the chicken coop
less stress in the flock
reduced amount of pathogenic bacteria in the air
COMPOSITION (1L)
Natural eucalyptus oil
Natural peppermint oil
Natural thyme oil
Extract of echinacea
glycerol, propylene glycol, water
80 000mg
50 000mg
2 250mg
10 000mg
up to 1000ml
DOSAGE
prophylactically: 250ml / 1000L of drinking water for 3 days.
interventionally: 500ml / 1000L of drinking water.
fogging: a solution 300ml in 10L warm water to be sprayed
with the use of a mist generator.
STORAGE
Store in a cool and dark place, keep away from direct sunlight and frost.
SHELF LIFE
24 month from production date presented on the label.
Download pdf file