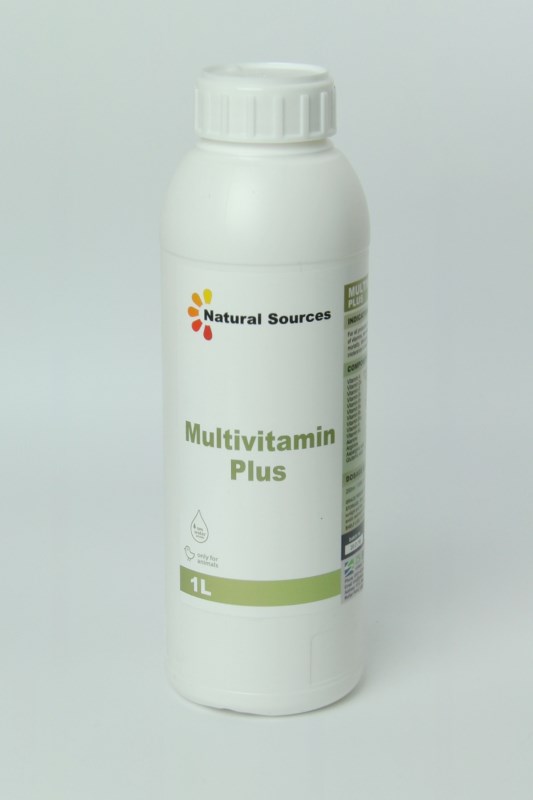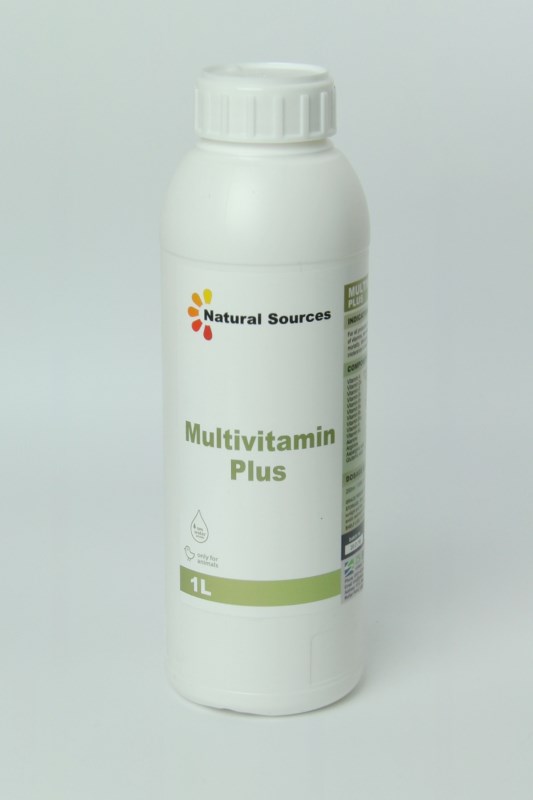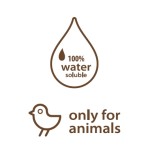 INDICATIONS
For all production group of poultry, in case of: the deficiency
of vitamins, decreased laying, low weight of eggs, embryonic
mortality, blindness, growth inhibition, immunosuppression,
intolerance to heat and other stress factors.
COMPOSITION (1L)
Vitamin A
Vitamin D3
Vitamin E
Vitamin B1
Vitamin B2
Vitamin B5
Vitamin B6
Vitamin B12
Vitamin H
Vitamin K3
Alanine
Arginine
Asparginic acid
Glutamic acid
Glycine
2 500 000 IU
500 000 IU
3 750mg
3 500mg
4 000mg
15 000mg
2 000mg
10mg
250mg
2mg
1 900mg
1 650mg
1 250mg
2 200mg
5 450mg
Histidine
lsoleucine
Leucine
Lysine
Methionine
Phenylalanine
Proline
Serine
Sodium Lactate
Threonine
Tyrosine
Valine
Pepper & Turmeric
extracts
140mg
350mg
650mg
10 000mg
10 000mg
500mg
3 000mg
650mg
5 000mg
850mg
200mg
650mg
6 000mg
DOSAGE
250ml / 1000L of drinking water for 2-3 days
STORAGE
Store in a cool and dark place, keep away from direct sunlight and frost. This product contains natural ingredients, turbidity and/or sediment is not a defect. Shake before use.
SHELF LIFE
24 month from production date presented on the label.
Download pdf file